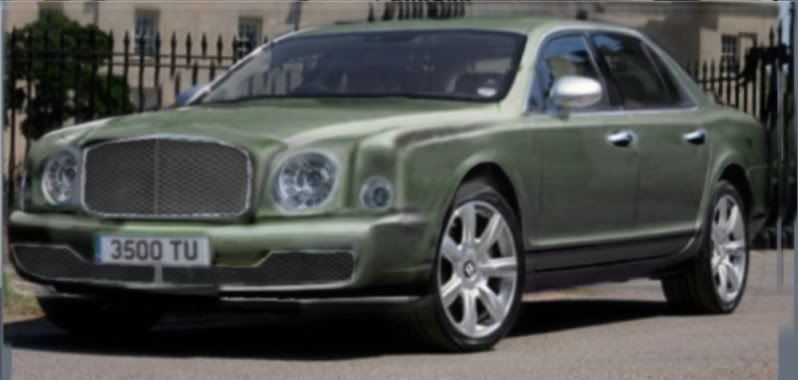 The new big Bentley is due to be unveiled next week, at the Pebble Beach Concours d'Elegance in California. Above is my less-than-perfect artist's impression of how I believe the car will look. Speculation is growing as to the new car's name - but Eight seems the most likely given current evidence. Mechanically I can't see it differing too far from the Arnage, and it shares it's platform with a new Bugatti saloon due in the next few years. The interior should be similar to the Continental and the Arnage ranges; offering a more contemporary look than it's predecessor, yet I feel it will differ (albeit not by much) from that of it's cheaper sibling.
On a totally unrelated note, I was at BMC/BL day in Peterborough on Sunday, and I discovered to my immeasurable ecstasy that this blog has an audience (Well, besides those who I make read it). Jonathan Sellars, you made my day by telling me that. It's thus the least I can do to promote your blog in return -
for any interested parties, click here.